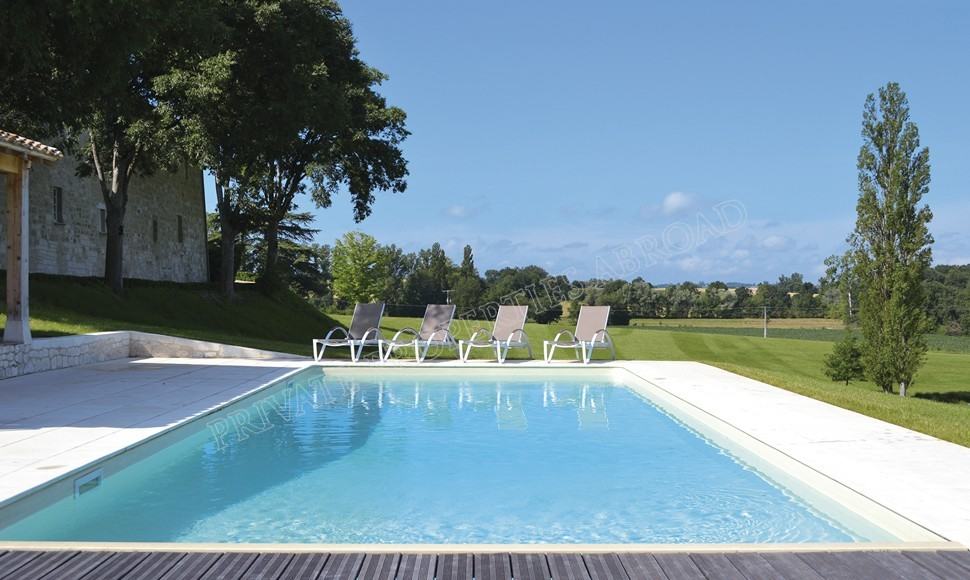 LAST OPPORTUNITY FOR SPECIAL OFFER IN JULY June 17, 2015 12:14 pm
With only one week remaining in July and at a reduced rate, this is the time to make a last minute booking at FR153.
This superb property has been restored to a very high standard and sleeps up to 8 people.
Benefiting from a spacious salon and a well equipped kitchen with family dining area.  The accommodation is in three bedrooms all en suite in the main house. The independent Cottage offers an additional en-suite bedroom with sitting room.
A special feature is the enticing swimming pool and poolside facilities. Situated to maximise on the peaceful view and located in Monviel, Lot et Garonne.
View FR153 on our website or contact the Private Properties Abroad Team on 01423 330533 or email enquiries@ppaproperties.com