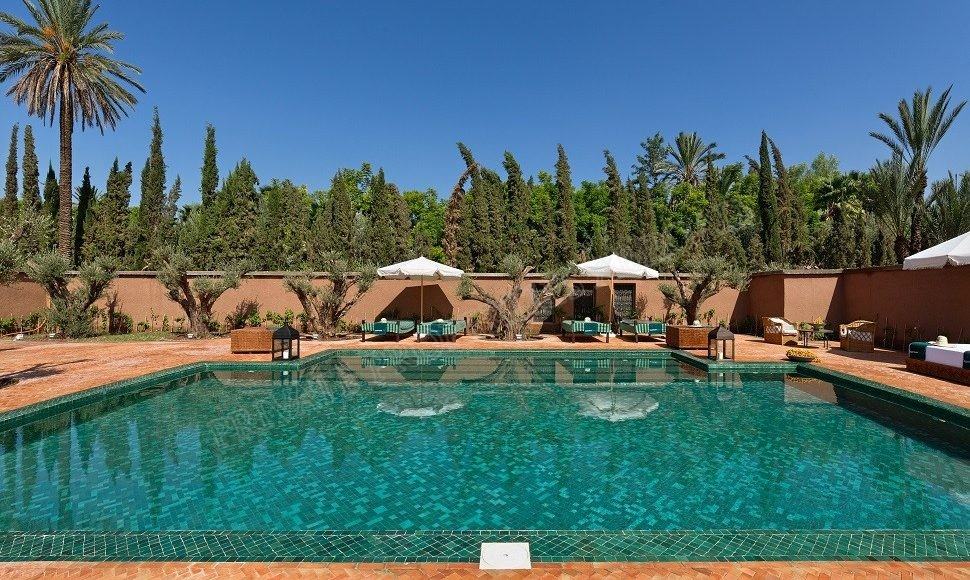 NEW TO OUR PORTFOLIO – MO805 January 4, 2017 2:02 pm
The perfect venue for that special celebration.
This gated and walled Estate is situated in the secure and exclusive Palmeraie area, Marrakech only 15 minutes drive away, 12km from Menara international airport.
MO805 is set in spacious, very private grounds; recently created and beautifully designed in sophisticated contemporary style.  Independent and self-contained and although adjacent can not be seen from MO801 or MO802.
All three bedrooms have private courtyards and open fires for cooler evenings. Two bedrooms are complete with their own plunge pools. There is air conditioning throughout with under floor heating for the winter.  An enticing heated swimming pool (12.8m) with Indian daybeds and traditional sunken Berber tent for evening drinks.
Lose all tension by taking advantage of four-hand massage by the estate's trained masseurs and enjoy their range of beauty treatments, or benefit from the Hammam (shared with MO802).  Then choose your favourite dishes from an extensive house menu.  All service, food and non-alcoholic drink are included in your stay.