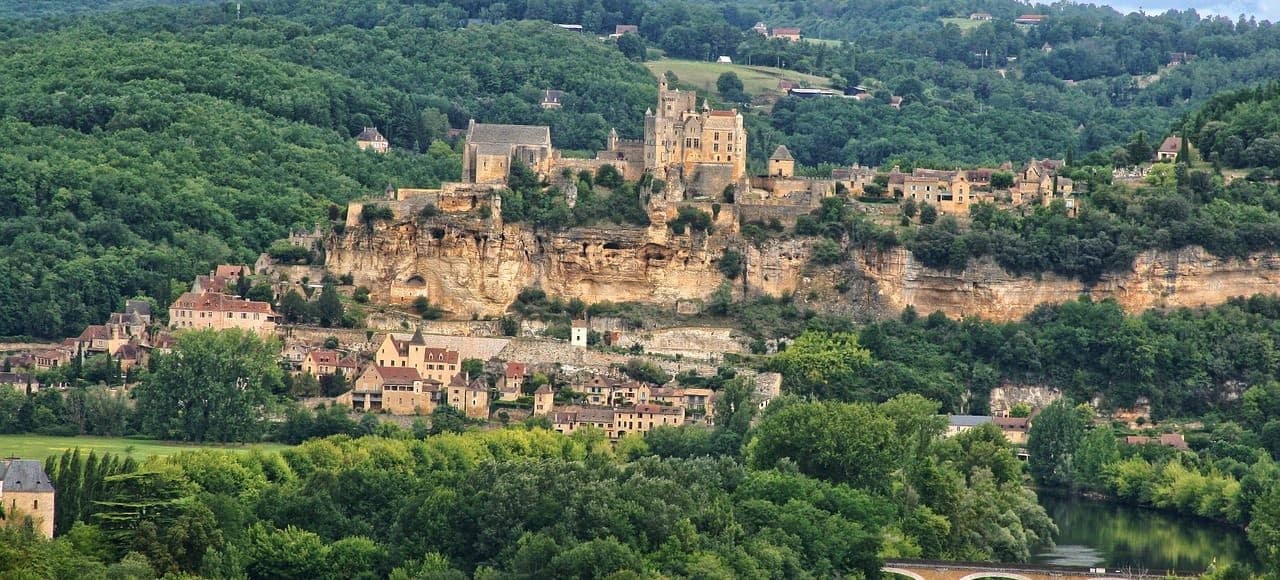 Things to do in Dordogne April 23, 2018 9:10 am
Dordogne is great for kayaking and canoeing along the beautiful rivers which can help you to develop your skills in these sports. There are many companies which provide all the required equipment and vacationers of all ages will be catered for. You must however be able to swim and have your lifejacket on before you can go kayaking or canoeing in Dordogne.
It is advisable not to overdo it during your first try. Instead, just go a few kilometers while being ferried upstream and then gently drift back to base. You may opt for a one hour hire or even a longer group expedition for your family.
If you are not a water person, Dordogne still offers a wide range of dry land activities that you can get into. Nature lovers will enjoy taking long walks down the forested section of Dordogne where they can view wildlife and take in the scenery. The breathtaking scenery in this area is characterized by a series of steep valleys covered in walnut and chestnut trees and cut by many waterways including big rivers and smaller streams that have carved its present shape. The tiny quiet roads are great to walk along as they wind through trees and over hills, linking towns and hamlets, before dropping down along the waterways and wooded valleys.
A walk down the Green Perigord is one worth taking as you will find yourself in the flatter areas where the hills give way to wider, open spaces, while the rivers become broader and slower. Most of the farmland in this area has been cultivated which is ideal for geography enthusiasts with an eye for topography. In the Purple Perigord, you can expect to find the vineyards as this is a key wine producing area of Dordogne.
There are many lovely chateaux in Dordogne that are a feast for sore eyes. Be sure to take in the visually stunning, fairytale castle designs that cling to the rock faces of the river in Dordogne valley. Most of these were originally built in the twelfth century and have had additions done to them over the centuries which makes them great historical legacies for the entire Dordogne area.
FR108 Chateau de Queynac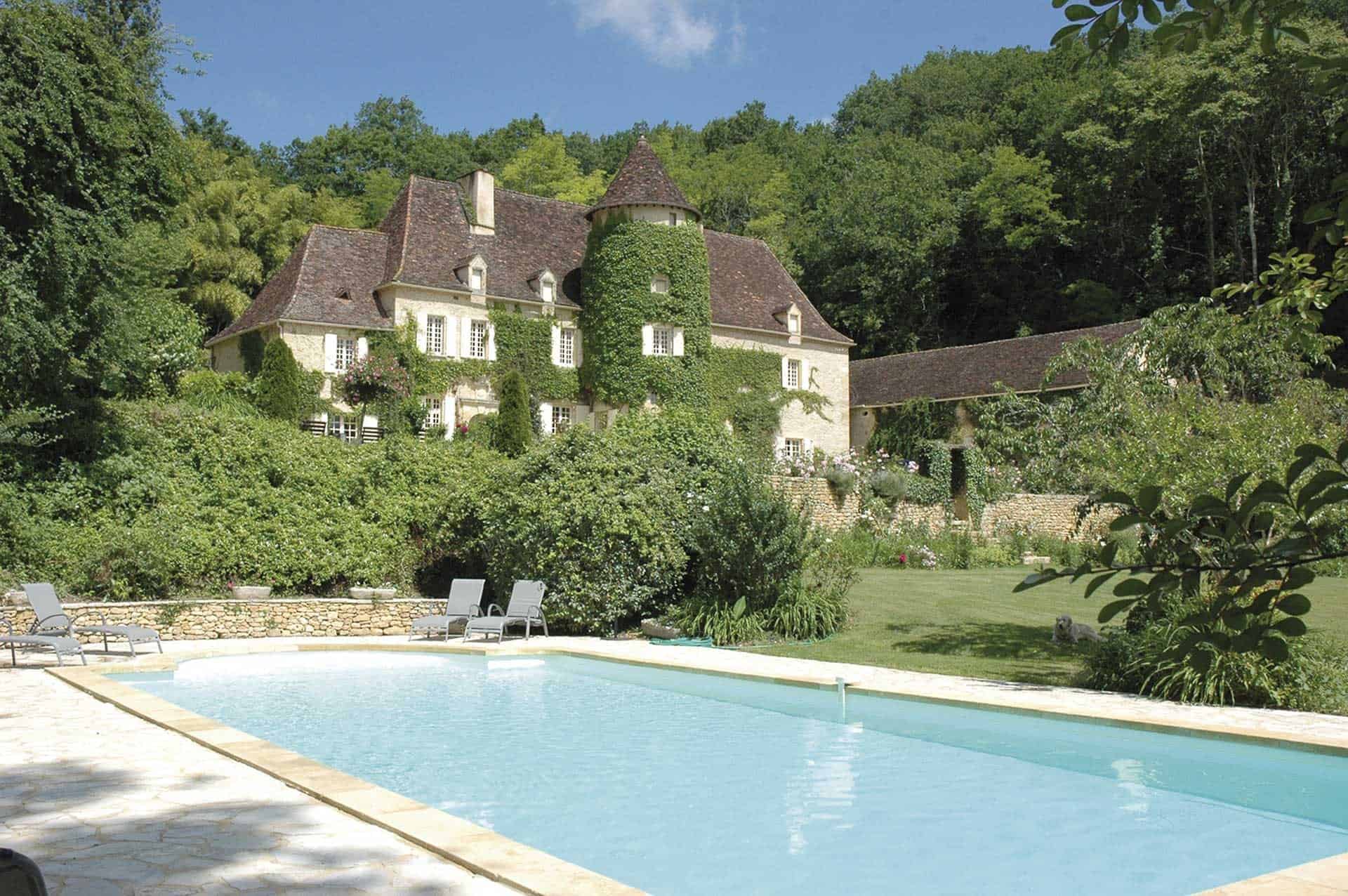 Chateau de Queynac is located near picturesque Limeuil by the river Vezere. This beautiful Chateau offers accommodation for 8 people, perfect for enjoying peace and tranquillity. With a swimming pool and tennis court in the grounds and nearby activities including river fishing, canoeing and horse riding this is a perfect residence for experiencing the Dordogne.
Short lets of 3 days minimum are available at Chateau de Queynac and we are currently offering a discount of 20% on the published rates.
View property
FR178 La Lavatre
New to our portfolio, this delightful and much loved property accommodates 8 people. Situated on the edge of Parc Naturel of Perigord – Limousin and on the outskirts of Sarrazac. Nearby villages and towns offer the rich local produce of the area.
La Lavatre stands in 17 hectares with garden incorporating a tempting heated swimming pool, tended parkland and woodland areas, a hidden treasure perfect for the family to enjoy. An introductory offer of 10% is being offered on the published rates.
View property
FR107 Gauthier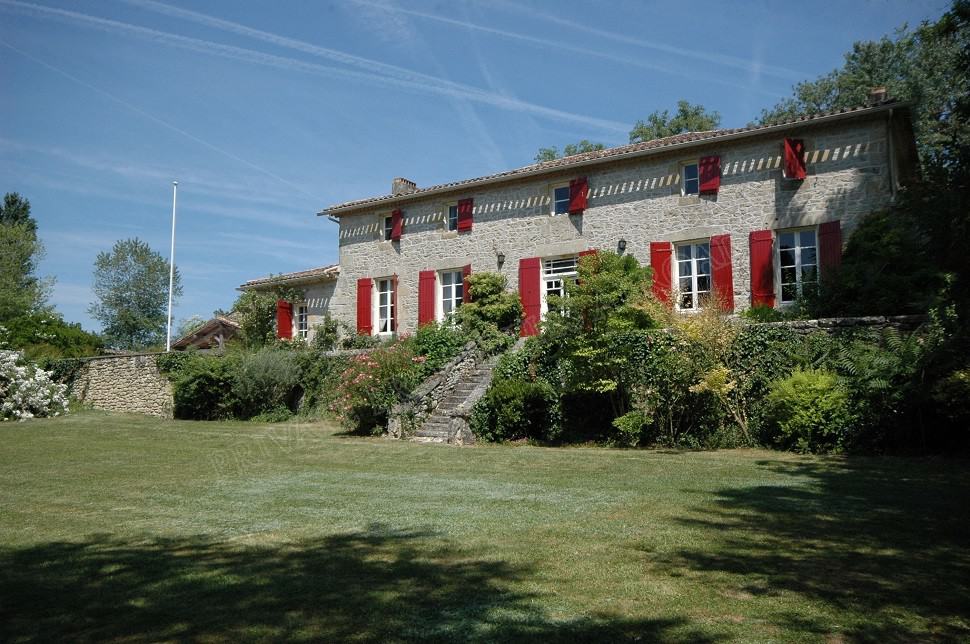 A lovingly restored 18C Manor House in Pays de Duras offering accommodation for 10 people. Enjoy the peace of the rural countryside, visit the local market towns or perhaps the Cathedral town and wine centre of Saint Emilion, only 50km away.
View property
FR109 Chateau Le Soulac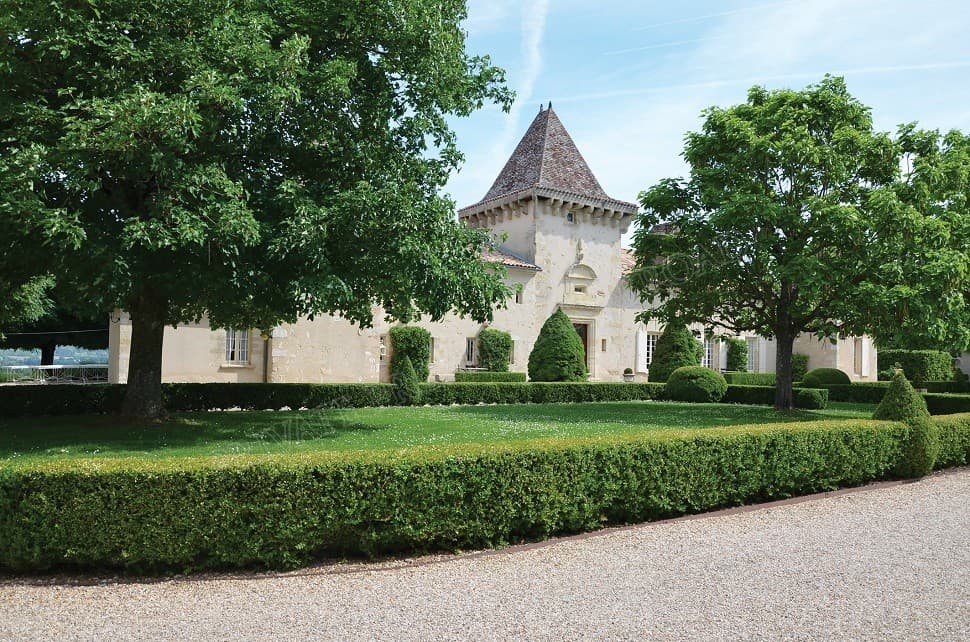 An enchanting Château which stands in 8 hectares, located in an elevated position above the meandering Dordogne. A family retreat perfect for entertaining guests accommodating up to 16 adults and 5 young. A gated and walled heated swimming pool and a hard tennis court are there to be enjoyed. The nearby market towns and regional wine centre of St Emilion provide plenty of opportunity to enjoy the regions produce.
View Property
FR156 Le Bournaguet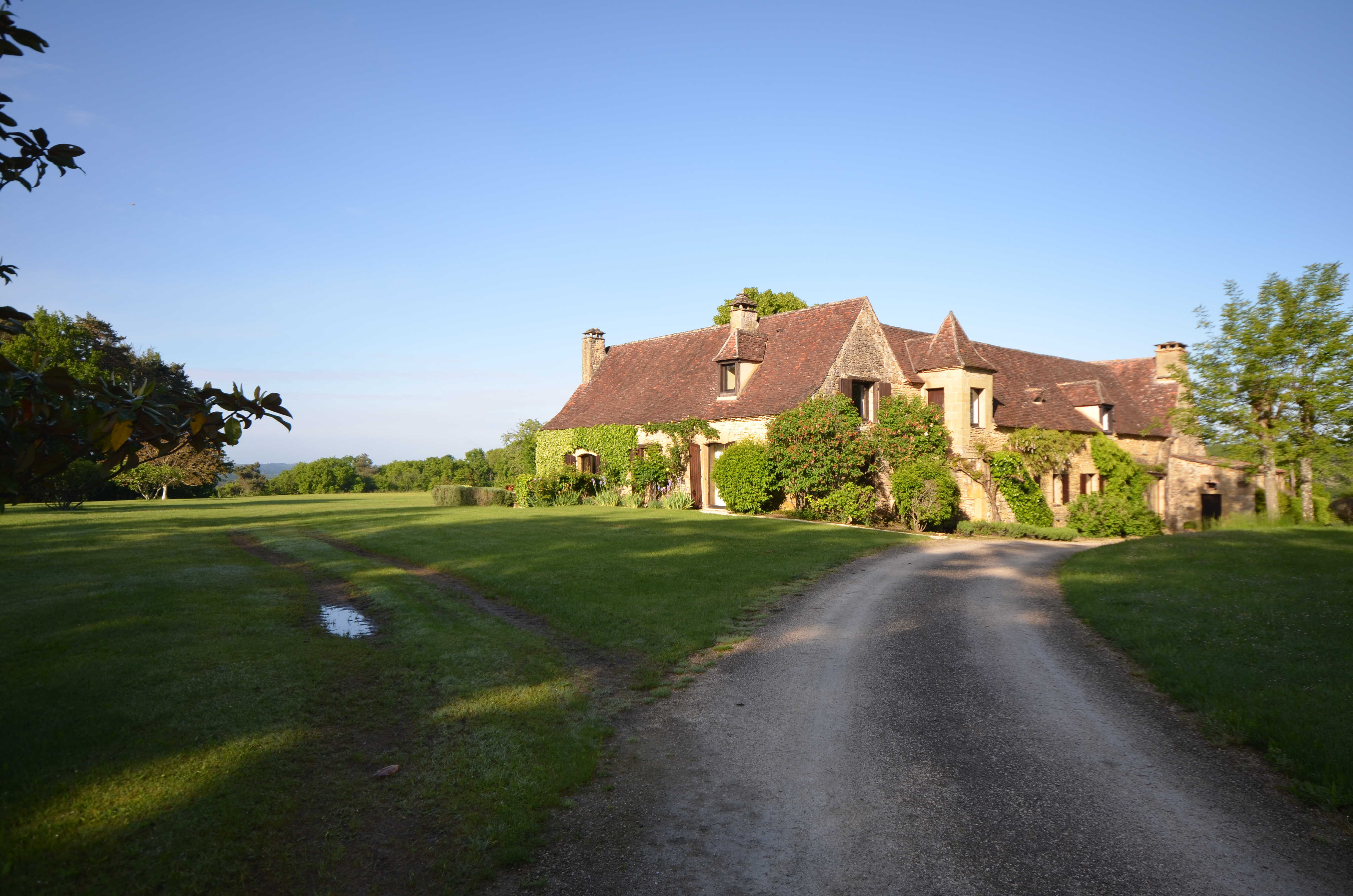 Located only 6km from the medieval jewel and bustling market town Sarlat la Canada, Le Bournaguet is perfect for exploring this area rich in produce and prehistoric sites. Spacious and comfortable, the property can accommodate 12 adults and 3 young and has plenty to keep everyone occupied with heated swimming pool, tennis court, home cinema and a games room. Discount on published rates are sometimes available, please contact the office for latest information.
View Property
(Article Source: http://EzineArticles.com/5426848)