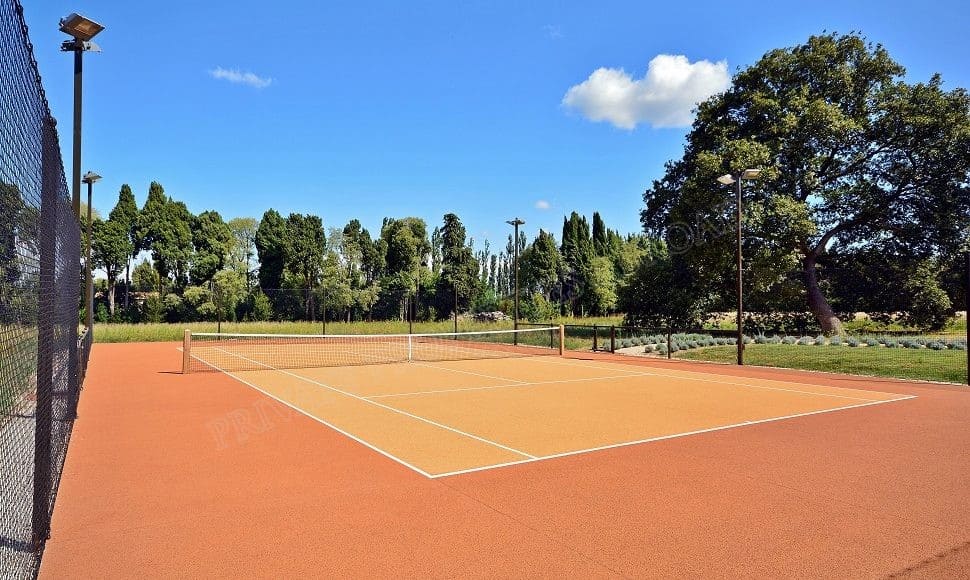 A brief history of tennis tournaments February 2, 2018 6:08 am
There are four Slam tennis championships, or Majors: Wimbledon, the US Open, Australian Open and French Open. The term Grand Slam means the victory in all four tournaments gained by a player or a doubles team in the same year. A Non-Calendar Year Grand Slam is four consecutive wins, but not in the same year; a Career Grand Slam is winning all four at some point of a player's career.
Wimbledon is the oldest tennis competition and, without doubt, the most prestigious one. It first took place in 1877 with only twenty-two participants. Despite being a national championship, Wimbledon was always open to foreign players. Held every June and July at the All England Lawn Tennis and Croquet Club in London, Wimbledon competition is often attended by royalty and celebrities who got official invitation from the Chairman of the Club.
The first Men's U.S. National Championship was held at the Newport Casino in 1881. But the Open Era started in 1968 when five different competitions were combined into one US Open Championships, held at the West Side Tennis Club in Queens. 96 men and 63 women were competing, and the prize money equalled $100,000. Held annually in August and September over a two-week period, this is a hugely popular event with millions of fans worldwide and thousands of tickets for tennis sold each year.
The very first French tennis tournament was held in Paris in 1899. It was a poorly attended one-day national event. In 1925, the Open era started when professionals from all over the world were allowed to participate. The Rolland Garros stadium was built in 1927 as an answer to a pressing need for a site to hold the Davis Cup. The French Open men's trophy is called the Musketeers Cup, and women compete for the Suzanne Lenglen Cup.
Australian Open is the youngest of the four Grand Slams. Its history goes back to 1905 when the first competition took place on the lawns of the Warehouseman's Cricket Club. In 1927 tennis tournament became known as Australian Championships and only in 1969 it got its official title – Australian Open. The competition moved from location to location until 1988 when the Flinders Park in Melbourne became its permanent site due to the large capacity. This is also the only venue among the tennis Grand Slam tournaments that has a retractable roof, therefore weather conditions never get on the way of the match.
The first Wimbledon final in history had an audience of two hundred people who paid a shilling apiece to watch the game; to compare, the price of open 2010 tickets goes as high as $5500. And the popularity of this sport is constantly growing.
(via ArticlesFactory: http://www.articlesfactory.com/articles/sports/brief-history-of-tennis-major-tournaments.html)