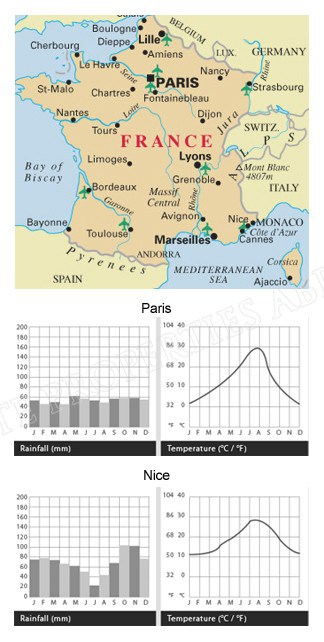 A popular year-round destination, France has an affable climate with long hot summers and cool winters. Summer (June-August) is the peak season, when it is warm and sunny across much of the country. Southern France remains balmy throughout spring (March-May) and autumn (September-October).
North Eastern areas have warm summers and colder winters snowfall likely in winter.
The Atlantic influences the climate of the western coastal areas from the Loire to the Basque region, where the weather is temperate and relatively mild.
One of the prettiest natural spectacles occurs in Provence between the last week of June and first week of August, when lavender fields in The Luberon are in full bloom.