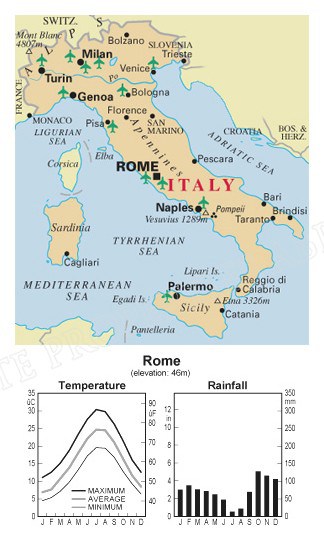 Given its long boot-like shape and varied geography, the weather in Italy varies considerably from north to south. In the alpine north of the country, cold, harsh winters with heavy snowfall are typical between December and March, while summers are sunny and fresh. Around the northern Italian lakes, however, a mild microclimate prevails, benefitting the olive groves and tropical gardens that surround the lake, most of which come into spectacular bloom between April and June.
In central Italy, beyond the Tuscan-Emilian Apennines, the climate is milder and wetter with a less pronounced difference between summer and winter temperatures and the heat of summer lingers longer.
In the south, summers are far hotter and drier and temperatures more akin to those in North Africa prevail, often reaching above 30°C.