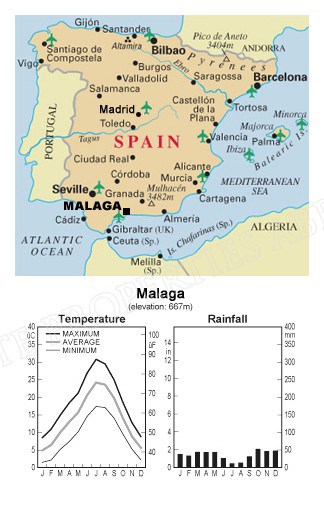 Spain's climate varies from temperate in the north to dry and hot in the south. As it is a big country with varying terrain and altitudes, climate can be extremely distinctive from one corner to another.
Overall, the coastal regions in the South and Eastern parts of Spain are excellent to visit all year round thanks to the Mediterranean climate (mild temperatures and long days).
Northern Spain generally experiences colder temperatures than the South, while Central Spain stays hot and dry due to its location on a plateau.