Moroccan Cuisine July 10, 2017 4:01 pm
The foods of Morocco take great advantage of the natural bounty of a country where eating is both a practical and social ritual. The cooks in the kitchens of the four royal cities (Fez, Meknes, Marrakech and Rabat) helped to refine Moroccan cuisine and create the basis for what we know as Moroccan cuisine today. The midday meal is the main meal, except during the holy month of Ramadan, and abundant servings are the norm. The meal usually begins with a series of hot and cold salads which are followed by a tagine, or stew. The heartiest plate, often a lamb or chicken dish, is next, followed by a heaping plate of couscous topped with meats and vegetables. A soothing cup of sweet mint tea is the grace note to this repast. It is not uncommon for Moroccans to eat using the first three fingers of a hand, and to use bread as a "utensil."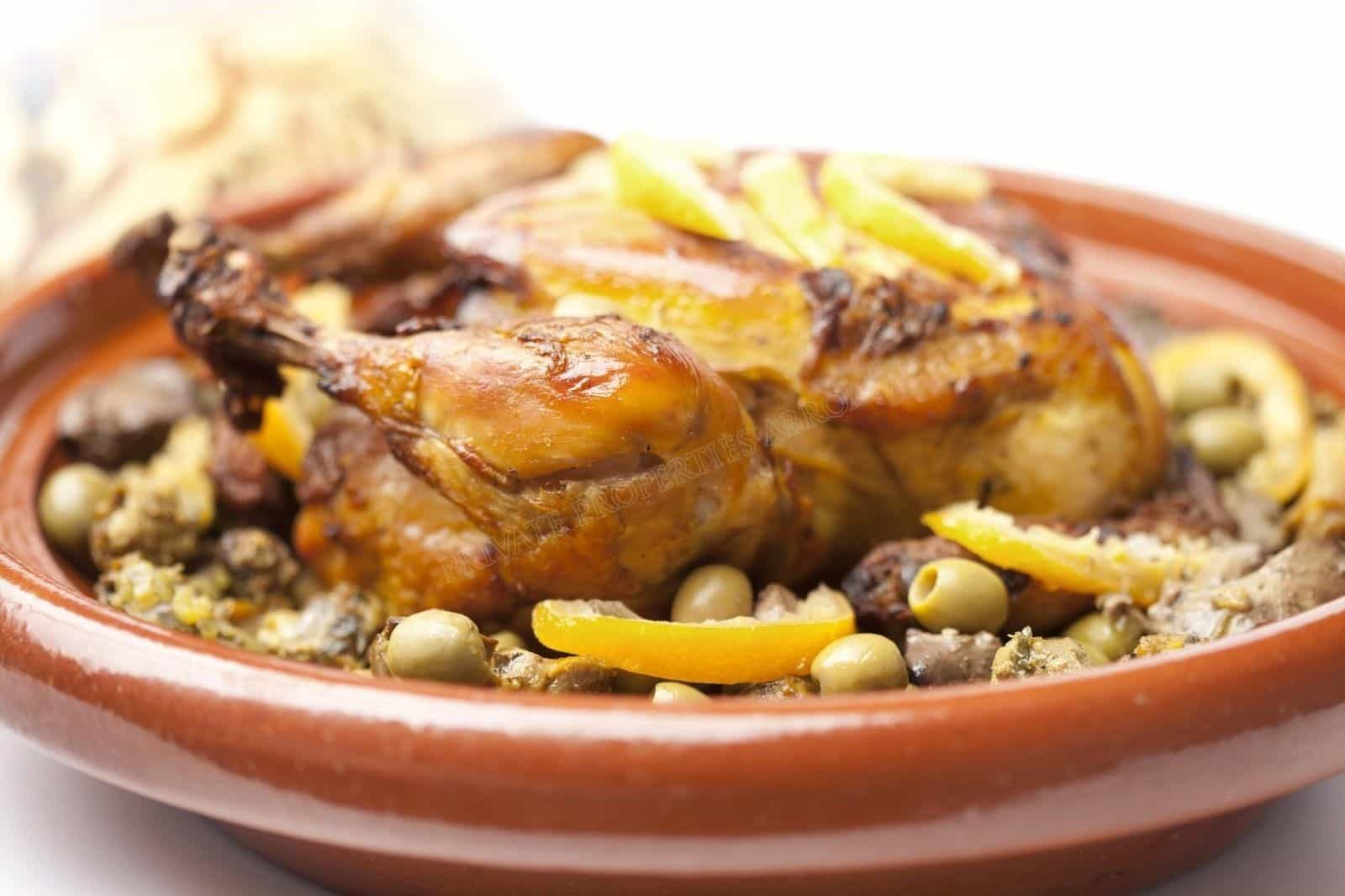 The strong Arab influence found in two of the royal cities, Fez and Marrakech, contributed greatly to Moroccan cuisine, as did the Andalusian sensibilities of Tetuan and the Jewish traditions from the coastal city of Essaouira. Aspects of all of these cultures can be found in four of the best-loved Moroccan dishes: couscous, plumped semolina grains which are served with a variety of toppings; bisteeya, a delectable three-layer pie which is both savory and sweet and wrapped in the thinnest of pastry; mechoui, tender roasted lamb; and djej emshmel, succulent roasted chicken cooked with olives and lemon.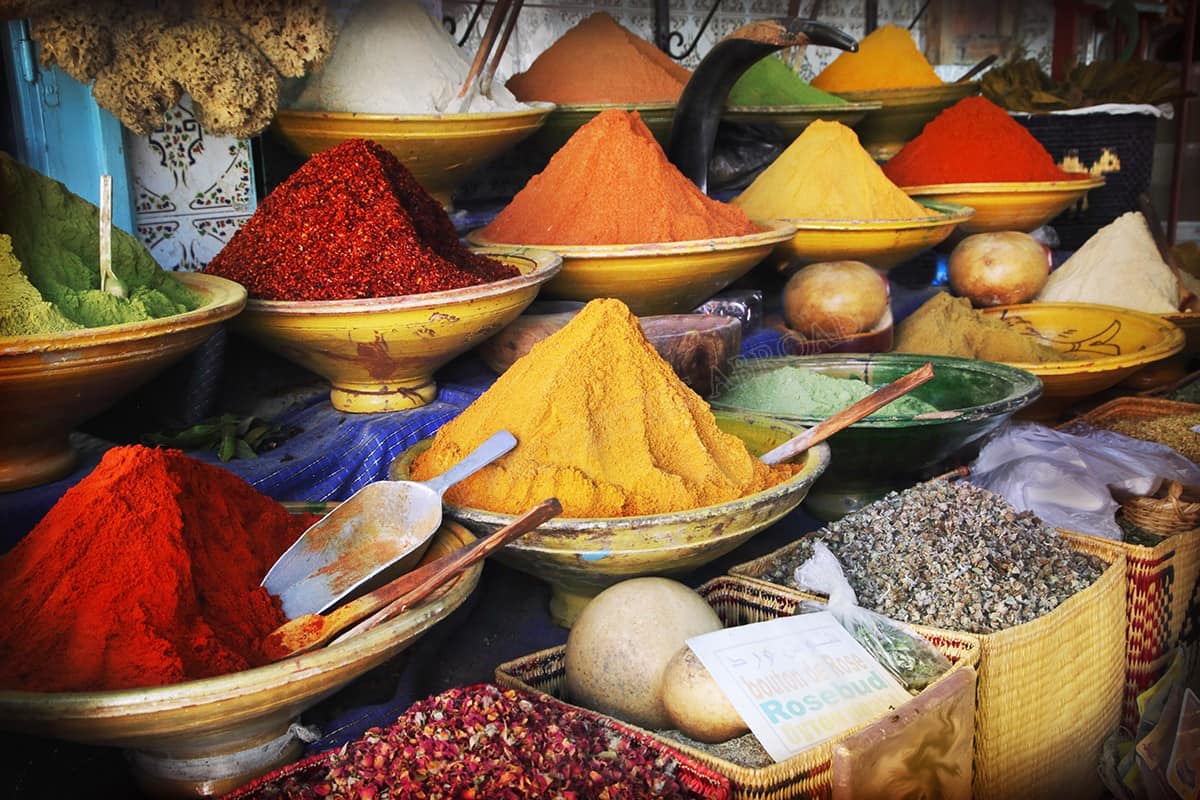 While spices have been imported to Morocco for thousands of years, many commonly-used raw ingredients are home-grown: mint and olives from Meknes, oranges and lemons from sunny Fez, prickly pear from Casablanca and shad from the Sebou river. Also cultivated in Morocco are pomegranates, almonds, dates, walnuts, chestnuts, honey, barley, cherries and melon. Seafood is abundant along the Atlantic coast while lamb and poultry are raised on higher ground.
See our stunning range of Luxury Villas in Morocco or contact us for more information.
(Source: Articlefactory.com)