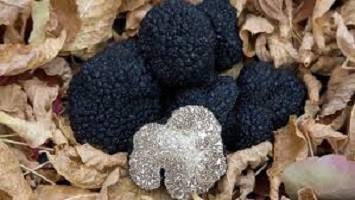 Sarlat Truffle Festival (Fête de la Truffe) January 6, 2016 9:59 am
Sarlat is a well known, attractive town in Perigord Noir in the South West of France. Each year during the month of January the Sarlat Fête de la Truffe is celebrated with a weekend-long event offering various activities.
Events include workshops on truffle identification, a large truffle market, truffle-hunting and cooking demonstrations and classes.
Did You Know…..
• The flavour and aroma of black truffles is stronger and earthier than the more delicate flavour of white truffles.
• Fresh white truffles are always served raw, usually shaved over a dish just before serving.
• White truffles are more expensive than black truffles.
• PPA's adorable office dachshund is called Truffle too!
This year FR156 Le Bournaguet will be hosting the official Célébration de la Truffe. This secluded property is situated close to the bustling market town of Sarlat where the Fête de la Truffe is held. The area is known for its gastronomical delights and Autumn Film Festival and is one of the jewels in the Vallée de la Dordogne.
Le Bournaguet offers accommodation for twelve adults and three young and provides a superb setting to enjoy all the area has to offer.
To find out more contact the PPA team today. Tel: 01423 330533/email:enquiries@ppaproperties.com