Tuscany – Culinary delights February 19, 2017 4:11 pm
What is one of the best destinations that come to mind when you think of a foodie holiday: somewhere where you can enjoy the fantastic scenery whilst daydreaming about your upcoming meal? Without a doubt, Italy will have crossed your mind the moment you asked yourself those two questions.
Starters
Italian starters tend to be delicious sharing platters, rather than individual plates. This is a wonderful way of transforming eating into a friendly social event where you can bond with your fellow travel companions whilst raving about the dishes in front of you. Lardo di Colonnata, pork lard cured in local marble, is a very popular starter, usually served with crostini, a thin, crusty, brittle bread that also features as the base of crostini toscani, on top of which there is chunky chicken liver pate.
Primis
Throughout Italy, primis are normally medium-sized pasta dishes. Flavoursome comfort food is one of Tuscany's specialties. Some of the best examples are ribollita, a heart-warmingly robust potage made with leftover bread, cannellini beans, carrots, cabbage, and chard, among other seasonal vegetables, and panzanella, a lighter, more summery cold salad consisting of balsamic vinegar-soaked bread, fresh onions, tomatoes, and basil, dressed with stunning olive oil.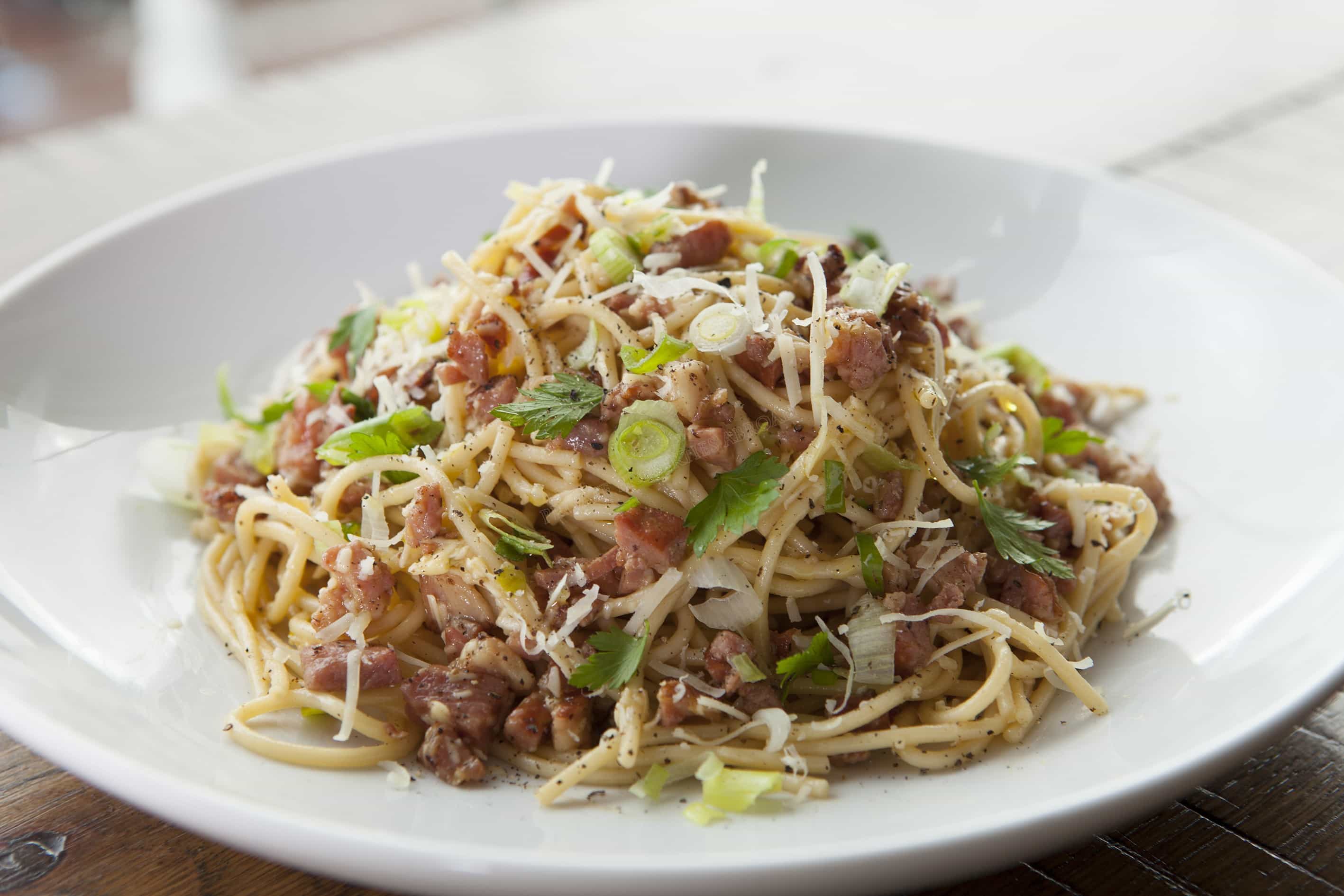 Secondis
In case you're still hungry (as any proper Italian would be!), the secondis are the pinnacle of the meal. The renowned bistecca alla fiorentina (not for the squeamish, as it is beef steak served very rare accompanied by beans and roast potatoes) is perfect for sharing among friends, as it tends to weigh between three and four pounds. For the more adventurous, cinghiale in umido is a magnificent, thick wild boar stew that will leave you wanting more.
Desserts
In Tuscany, dessert is not quite the dish you'd expect. In fact, although there is at least one typical cake from the region (castagnaccio) made from chestnut flour, it is much more common to simply finish a meal with some cantucci: hard almond biscuits best known abroad as biscotti, and a glass of vin santo, a sweet dessert wine, to dip them in.
Without a doubt, eating all this delicious food is one of the highlights of any Italian holiday.